Hello All! It is snowing here!!! We had a big ice storm last week & now we have snow.... it just must be Winter! With Christmas so close, it makes me wonder if we will have a white one.
Trinity wanted to build a snowman, but the snow isn't packing yet. We still went out to run around in it for awhile.... I am sure we will be back out again later in the day to try one more time for that snowman!
Trinity trying to catch snowflakes on his tongue...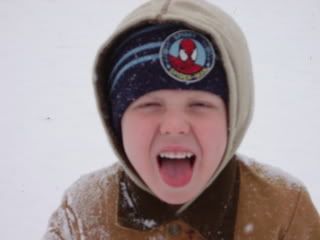 His snow angel.....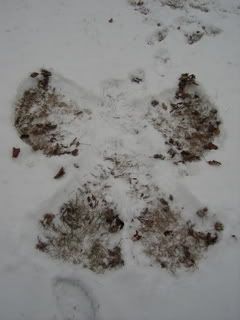 My snow angel....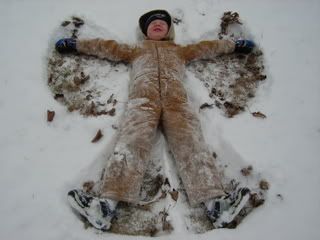 Mom, I am cold!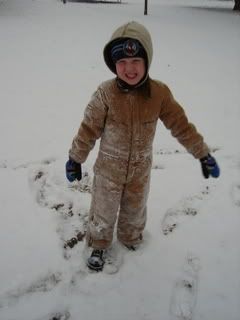 Stay warm & cozy! Smiles, Betty