It feels like it anyway.... I have FINALLY listed another finished ditty on Ebay! Good golly, it has only been a week or two, but feels like months. Why is that? Maybe it has something to do with the business of Springtime.... or is it just me getting older?
Here is the lil' mat I just put up ~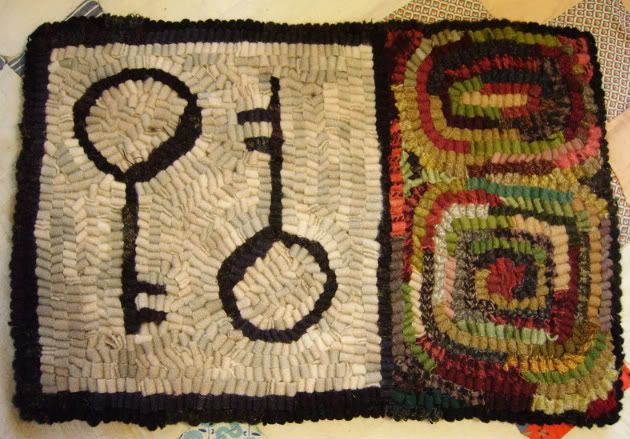 To visit the listing ~ click here
It was fun hooking this one up. I love to make the hit n' miss rugs (you might have noticed that already! LOL). I think of it as being part of my Spring cleaning.... using up woolly strips from my huge basket full!
In fact, the PRHG is in the beginning of a challenge I have proposed to them. I have challenged the members to hook up a rug using one shape (of their choice) repeatedly & then hooking with worms from their left-over basket ONLY. Which reminds me... I should get busy on my challenge rug!
Have a nice evening!
Smiles & happy stitchin' and hookin' to ya!
Betty