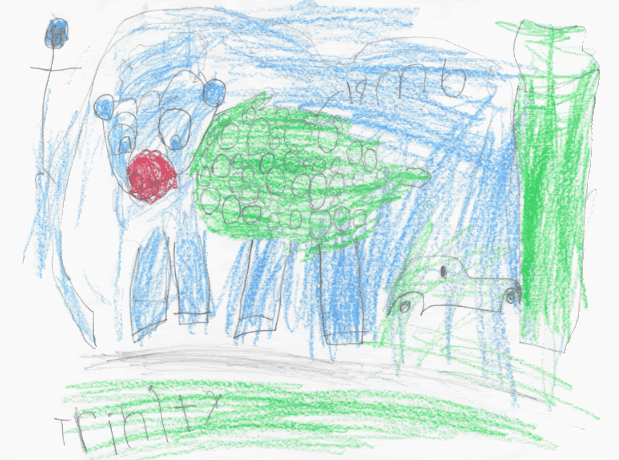 Trinity drew this at school yesterday & was so very excited to give it to me..... it was the first thing he did when he came in the house. Apparently he knows I have a wool addiction! LOL You can see the word 'lamb' on the upper right. I think the person on the left is me.... hummmm, it would be nice to be skinny! Then, of course, there has to be a car in the drawing! He was also great to have signed it for me too!
He described this as being a Christmas lamb. I suppose that is where the green body and red nose came from.
Well, I think it is a beautiful drawing. It made me smile! I wonder how this would look.... hooked into a rug?
Smiles,
Betty